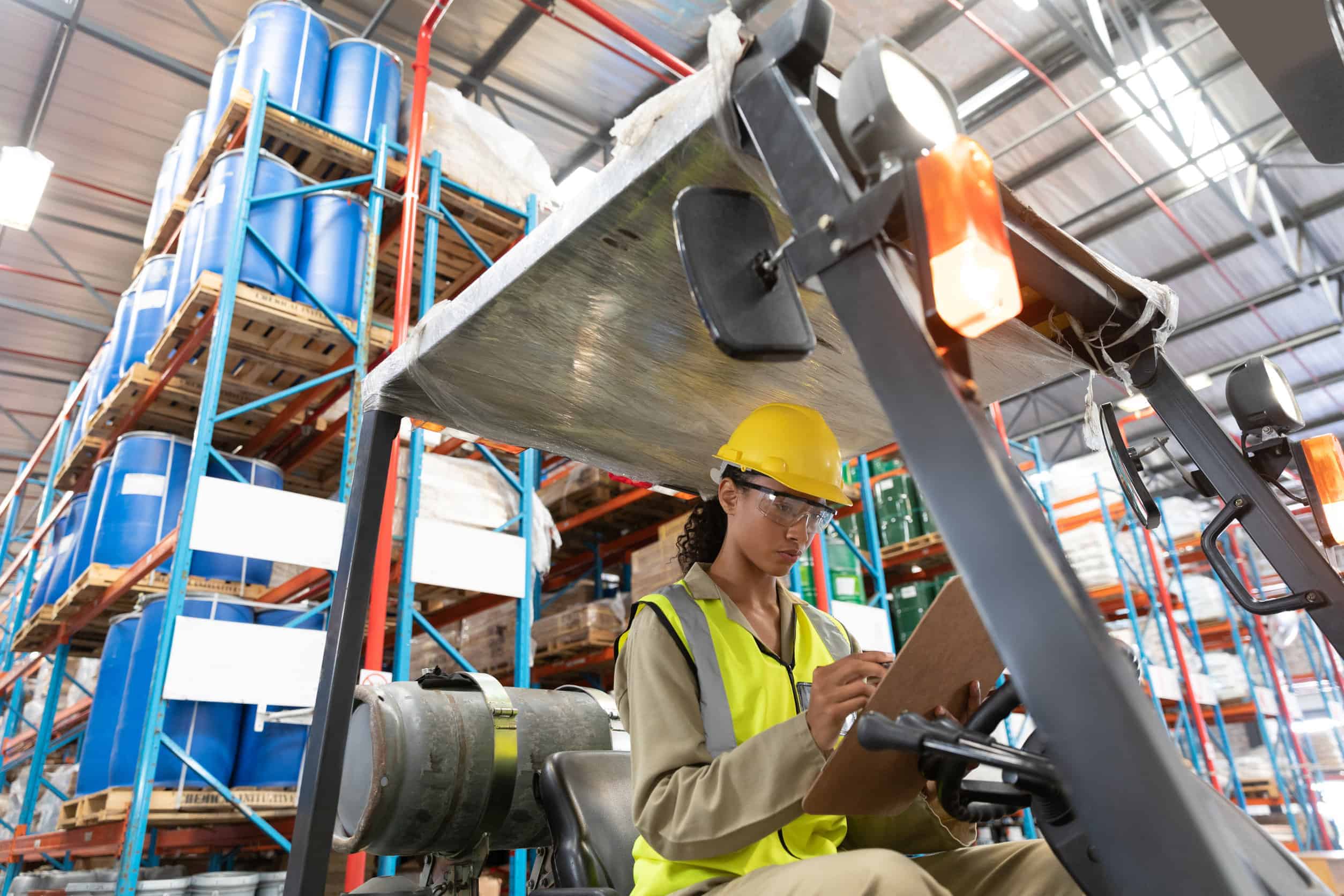 Top Warehouse Skills Sought After in Warehouse Managers
Possessing warehouse skills can offer lucrative internal promotions for warehouse operatives, in particular for those with the drive to advance their supply chain careers into warehouse management. Starting salaries are typically in the $60,000-$80,000 range for warehouse managers, and can spike into the mid-to-high $100K range for those that manage large and more complex warehouse facilities.
Most companies prefer their management team to consist of experienced warehouse managers, oftentimes recruited externally, and staff who have been promoted up from the ground floor  within the operations. This allows for a healthy balance between having fresh ideas and allowing operatives' voices to be heard at the management level.
Not every employee with warehouse skills will be considered for a management role, with higher-ups wanting very specific traits from warehouse managers. Here are the traits that we look for in future leadership roles at the warehouses for our tire retailer, and how operatives can demonstrate these attributes in their day-to-day work.
Taking accountability for the results of your team
Management – by its very definition – involves achieving goals through the work of other people. Senior managers want to see future leaders take accountability for the performance of their whole team in their operative role.
This all starts with completing your individual tasks to the best of your ability. You will be measured by how well you use your warehouse skills to improve the workflow for those around you. Attention to detail can make team members' jobs a lot easier. This might seem insignificant when viewed only in the context of your own immediate tasks, but it's the first step in demonstrating that you take your team's performance seriously. 
As your influence among your colleagues grows, you can start taking accountability for your team's performance in more explicit ways. This can include challenging behavior that you deem to be a hindrance to the overall performance of your team, in the spirit of course correcting their behaviors, or escalating to warehouse management, ideally with solutions versus complaints.
Understanding when it is best to address performance issues directly with colleagues and when to escalate issues up to management is a trait that hiring managers will certainly appreciate when looking to fill supply chain and warehouse management positions.
Make it known that you want to use your warehouse skills to become a manager.
Although warehouse operatives can feel like they are being overlooked for management positions in favor of people with more obvious management experience, hiring managers often ignore internal candidates because they are not aware of their aspirations to move into management positions. Warehouse operatives who wish to transition into management should therefore make higher-ups aware of this ambition.
The most direct way of doing this is to tell your managers that you wish to be promoted. When doing this, it's important to remember that the reasons you give for your ambitions are as important as the ambition itself. Just stating an ambition to move into this role without providing any good reason – or tangible qualification – could just be seen as asking for a pay raise.
Some of the better reasons you can give for wanting to move into management are:
Your experience working in an operative role has led you to discover improvements that can only be made if you hold a more influential position in the company.

You are looking for a new challenge in your career but you do not want to leave your current company.

You believe that the company can benefit from having more people with ground-level experience in management positions and you can give specific reasons why you believe this to be the case.

You are already demonstrating leadership traits necessary for a warehouse supervisory position, by coaching and training your peers to improve their productivity and overall knowledge base.
Other ways that you can show your desire to move into management can be putting yourself forward for opportunities to fill in for leadership roles when managers are absent. One can also be more active in training and mentoring newer team members. 
You want to combine these more direct and indirect signals that you would be a good candidate for a managerial position. Too much of the former and you may seem pushy. Too much of the latter and it may appear that you do not have the confidence or ambition to adequately perform managerial duties and thrive at that level.
Demonstrating "commercial acumen" in an operative role
"Commercial acumen" is a key skill that you see on many job requirements which essentially refers to the degree to which someone's decision-making is driven by their appreciation for their company's bottom line.
To demonstrate commercial acumen, you need to make two points apparent:
That you understand the macro-level of organizational operations;

That you are motivated by the financial success of your company.
While it's quite easy to claim these things, they can be difficult to demonstrate through action if you work in a relatively hands-on role. Some of the ways that warehouse operatives can demonstrate the above two characteristics include:
Proposing ways to eliminate waste and improve efficiency;

Use your team's subject matter expertise to assist in the promotion and marketing of the products you produce and/or distribute;

Use your time on the clock as productively as possible, even when you aren't being monitored closely.
Warehouse managers are expected to treat the company, from operations through finance,  as if it were their own. Having this accountability mindset as an operative can show that you have the conscientiousness for a managerial role.
What to put on a resume for a warehouse management role
Although the best opportunity to move from an operative role to a management one is within your company, having several years of experience in a warehouse role can make you a decent candidate for warehouse management positions elsewhere.
Some tips for creating a strong supply chain resume for transitioning from a warehouse operative role to a related management position include:
State exactly what your background is and what you are looking for. Leave no one under any illusion regarding what your employment desires are.

Frame your work experiences in terms of commercial results given. Where possible, provide actual data demonstrating the measurable effectiveness of your work and how it increased your company's bottom line. Stating your accomplishments and quantifying the results is one of the best ways to demonstrate the value you have delivered for your employers!

Highlight any leadership positions you have held or wide-reaching changes that you have implemented in previous work roles. This can include examples of how you're trained and coached peers into becoming more productive and knowledgeable. 

Obtain a reference from someone who works in an equivalent position in your company to the one that you are applying for. These people will know best what skills and traits are required for their role.
Bear in mind that you will likely be competing with candidates who have previous management experience. Reasons why a company should hire you, rather someone with such experience, should be addressed in your cover letter and during your interview. Be prepared to sell them on why your warehouse skills better prepare you for management than someone who already has managerial experience.
Conclusion
There is a pathway for warehouse operatives to move into management positions. However, it is up to you to both demonstrate that you have developed the skills necessary for this transition and that you have the aspirations to do so.
One final note of advice is that, despite all that we have said, nothing demonstrates your suitability for additional responsibility like doing the basics of your role well and consistently. 
If you are sacrificing this to perform additional tasks that you think may highlight you as a good candidate for a management position then you are approaching things in the wrong way. Start with doing the basics to the best of your ability and then slowly build out from there.
This article was written by Mike Skoropad. Mike rose from being a warehouse operative to becoming the CEO of car parts retailer United Tires.