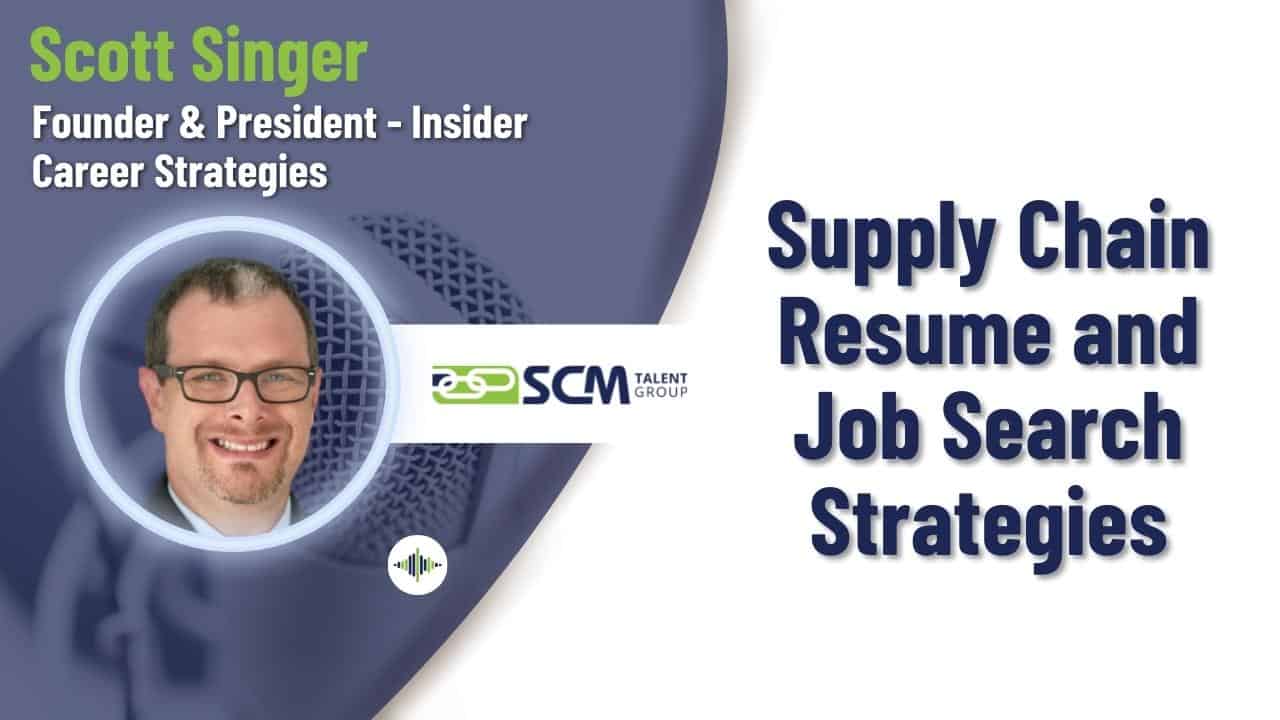 Podcast: Certified Resume Writer – Scott Singer
Hosts: Rodney Apple and Hinesh Patel
In This Episode:
We speak with certified resume writer Scott Singer, who provides his career advice from his perspective of being a recruiter earlier in his career. He covers many aspects of resumes and job search strategies, whether someone is just getting started in supply chain, wanting to transition into supply chain, or plans to move up in supply chain. He gives advice on making transitions, plus how to use the right standardized formats along with customizing resumes to match the needs of positions with your own value-added capabilities. Scott also provides his advice about how to use LinkedIn as part of your branding and searching processes. He closes with his advice about showing your value and having the determination to pursue positions with the same type of effort you apply to your work.
Who is Scott Singer?
As founder and president of
Insider Career Strategies LLC
, Scott Singer guides individual and corporate clients through the job search and hiring process, consulting on resume writing and interview coaching, to developing LinkedIn profiles and helping professionals manage their image, providing outplacement services, and bringing unique insight into what employers want and need in the world of talent. Scott holds a BA from Boston University, an MBA from the University of Michigan-Dearborn, and globally recognized certifications in career coaching and resume writing. He is a member of the Forbes Coaches Council.