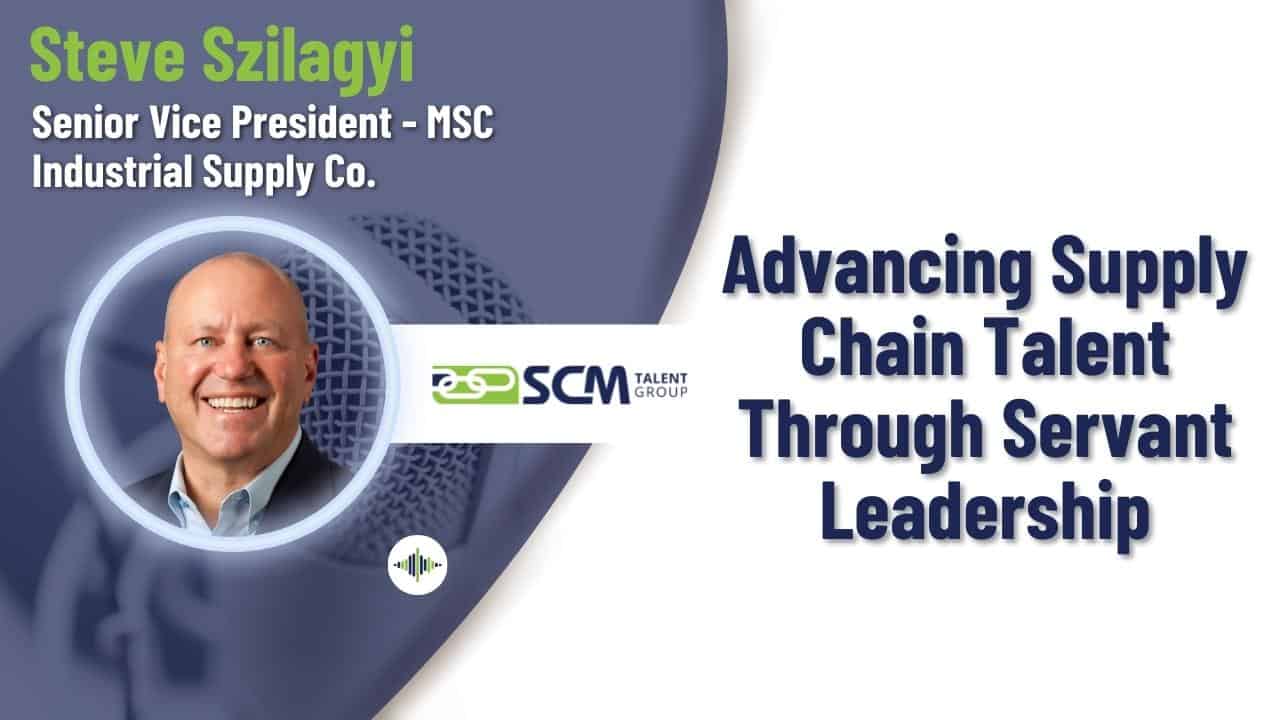 Podcast: Servant Leadership with SVP of Supply Chain – Steve Szilagyi
Hosts: Mike Ogle and Rodney Apple
In This Episode:
We speak with Steve Szilagyi,  in this captivating podcast we discuss leadership innovations during one of the most volatile talent placement eras we've seen in recent memory. Steve also provides his greatest lessons learned about servant leadership to get the most out of people by developing them and providing clear goals and the tools they need to succeed.
Who is Steve Szilagyi?
Steve Szilagyi is Senior Vice President, Supply Chain for MSC Industrial Supply Co. – a global leader in one of the largest industrial equipment distributors in the United States. Szilagyi has overall responsibility for leading the company's inventory management solutions and related operational functions, including field service, implementation, and service center operations.