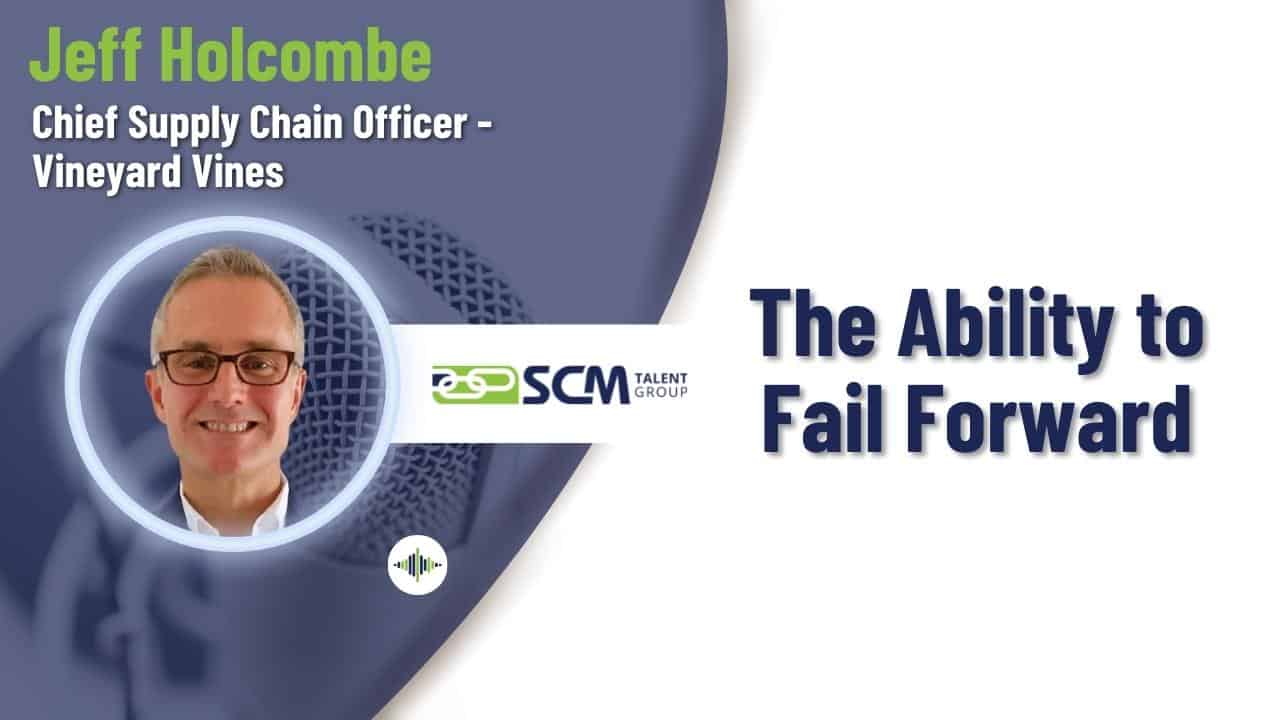 Podcast: Senior Operations Executive – Jeff Holcombe
Hosts: Mike Ogle and Rodney Apple
In This Episode:
We speak with Jeff Holcombe, a senior operations executive with experience in retail, wholesale, licensing and manufacturing, including an 8-year international assignment with Ralph Lauren. Jeff provides his early supply chain influences and career transitions, plus the need to really understand the breadth of the industry you are in by being a true student of the industry. Jeff looks for team players that are passionate, coachable, and teachable. He highly values people who can challenge and ask questions, so he creates an environment that encourages the ability to fail forward. He believes mentorships are absolutely critical and provides his tips for success as both mentor and mentee. For those wanting to advance, he says be persistent, determined, and communicate your interests through the pursuit of increasingly challenging assignments.
Who is Jeff Holcombe?
Mr. Holcombe is a senior operations executive with over 30 years of supply chain and commercial experience in retail, wholesale, licensing and manufacturing. He has a history of building transformative businesses and routes to market for global consumer brands with outstanding business acumen, strategic agility, and emotional intelligence. He architected and executed long-term roadmaps for Ralph Lauren in Asia that increased revenue and EBITDA performance, provided platforms for long-term growth, and created lasting shareholder value. He recently concluded an eight-year assignment in Hong Kong with Ralph Lauren where he held various operational & commercial roles, most recently as Senior Vice President Southeast Asia. Prior to that, he led Business Development in Greater China. He also has extensive experience in global transport, logistics and distribution with Ralph Lauren, The Home Dept, and Shaw Industries. He has been recognized for the ability to inspire success and alignment from the C-suite to the distribution floor, and has navigated stakeholders on supply chain redesigns, digital transformations, and leadership development.