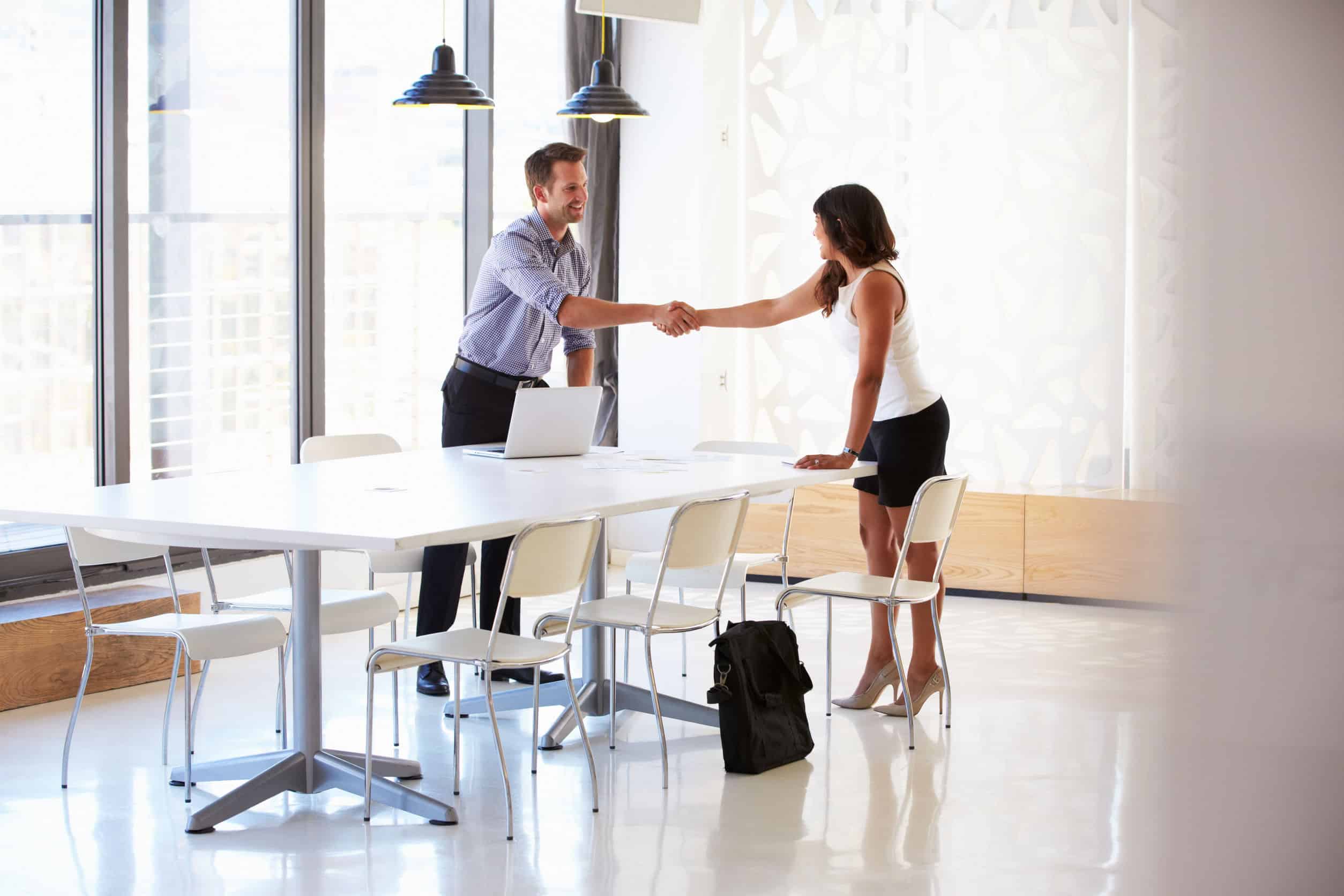 Strategic Sourcing & Procurement Career Paths
Strategic sourcing and procurement is a critical aspect of supply chain management. Similar to supply chain management career jobs, procurement career paths can also be quite expansive. Professional sourcing is also a rapidly growing field that attracts a broad array of skill sets, from purchasing agents to wholesale and retail buyers, and even certified purchasing professionals. Technology is changing the supply chain game almost daily. Artificial Intelligence is even being used to negotiate procurement costs to minimize loss on both the supplier and the buyer side. Your talent needs to be up to speed on these things!
The practice of procurement involves allocation resources – or spend – to procure all necessary items to produce your product. Categories of spend are diverse and cover raw materials, components, packaging, and finished goods on the Direct procurement side. Whereas indirect procurement involves sourcing business-related equipment and services, ranging from temporary labor, accounting, information technology, MRO, and many more. The difference between success and failure of your supply chain can often be the right talent. Don't hesitate to engage specialized supply chain recruiters to ensure that you get who you need. These skill sets are not easy to find. Buyer job like buyers and procurement specialists can be tough to find using a generalist recruiter who may not know the difference between a commodity manager vs. a buyer or are content just creating job alerts. You want business partners who know your business, and your procurement career path is dependent upon this as well.
If you're considering or beginning a career in this area of supply chain management, you may find that it's overwhelming to gain a comprehensive understanding of the myriad procurement career paths to choose from and ultimately decide where to build your career.
We've put together a high-level overview of the various career paths that exist within the field of strategic sourcing and procurement. This should help you better understand what to consider when evaluating and selecting the best career path for you.
For you employers looking to hire procurement talent, be sure that you're working with a specialized recruiter. Ask them the difference between direct and indirect procurement. The field is advancing rapidly and much too nuanced to not work with a supply chain recruiter or procurement recruiter.
For more engaged information on strategic sourcing and procurement, you can view our webinar on this topic.
---
What is Strategic Sourcing & Procurement?
This is a very hot supply chain management job market. Strategic sourcing and procurement career paths are a big reason why.
As defined by the Institute of Supply Management, procurement is an organizational function that includes specifications development, value analysis, supplier market research, negotiation, buying activities, contract administration, inventory control, traffic, receiving, and stores.
Procurement professionals help to ensure a buyer receives goods, services, or works at the best possible price when considering quality, quantity, time, and location. Almost all purchasing decisions include factors such as delivery and handling, marginal benefit, and price fluctuations.
While the discipline encompasses a wide variety of areas, there are a few important things to distinguish within procurement:
Direct:

This involves sourcing for any materials, including raw materials, commodities, components, and finished goods, made available for sale or resale.

Examples:

for Retailers-

any product available for purchase

for Food manufacturers-

all ingredients used to manufacture a finished good, along with packaging

for Automotive companies

– all components assembled into a new vehicle

Indirect (services):

Sourcing and procuring services or supplies to support the ongoing needs of a business that are not sold to customers.

Examples:

Machinery used to manufacture products

Information Technology such as computers, printers, and phones

Utilities such as power and water

Service Providers such as 3PLs, Auditors, Consulting Firms,

Temp Labor, Insurance, Facilities Maintenance, etc.

Tactical Sourcing:

A short-term, transactional activity, commonly in small to medium-size manufacturing organizations. Tactical sourcing involves routine and sometimes reactive approaches to purchasing materials & supplies.

Strategic Sourcing: A long-term and holistic approach to acquiring the current & future needs of an organization at the lowest total cost of ownership (TCO) and lowest supply risk. This process creates a link between the customer and the supplier to ensure continuous improvement in quality, delivery, cost, and service while providing the means to achieve optimal efficiencies. It's important to emphasize strategic and global sourcing as disruption continue to interrupt proper service and engagement.
Most large corporations have revamped their procurement organizations over the years to separate the strategic sourcing function from the operational side of procurement. This allows a stronger and more proactive focus on strategic sourcing and ensures that the procurement organization as a whole is adding maximum value as it relates to quality, cost, service and risk mitigation.
Procurement Lifecycle
Within procurement, it's important to have a high-level understanding of the lifecycle that's involved. The Chartered Institute of Procurement and Supply (CIPS) has put together an interactive breakdown of the cyclical process of key steps when procuring goods or services. Your procurement career path can take you a long way if you find the right opportunity and you fit in with the right procurement team
In summary, the typical steps include:
Understand the need

and develop a high-level specification involving stakeholders;

Research the options

available in the marketplace to identify potential suppliers and the competition;

Develop the strategy

and plan (considering the external environment impact);

Test the market or strategy

to identify if it's the right time to go to market;

Develop documentation

including a detailed breakdown of the volumes, service level agreement, terms and conditions, and a detailed specification;

Conduct an RFI (Request for Information)

to gain insights into suppliers, size, capabilities, financials, strengths, and weaknesses before accessing if they should be included in the tender process;

Send out RFQ (Request for Quotation) and/or RFP (Request for Proposal)

to potential suppliers;

Evaluate bids

to select the preferred supplier;

Award contract

to selected supplier – flesh out the terms and conditions to minimize risks and exposure;

Consider the warehouse operations

in terms of the product coding and classification, space, layout and racking, frequency of deliveries, and order processing;

Periodically review of performance

against Key Performance Indicators (KPIs) set out in the contract along with discussions on how the relationship is working and resolve any conflicts that have arisen;

Conduct assessments

over time on whether the business requirements have changed, the agreement is still required, what can be learned from the process and how this can be incorporated to improve the process next time.
Skills to Develop & Refine
After having a better understanding of strategic sourcing and procurement, it's important to understand some of the core competencies and skills needed for success:

Attention to Detail

Relationship Building

Problem Solving

Communication

Negotiation

Analytical

Strategic Thinking

Time Management / Project Management

Influencing / Change Management

Financial Acumen
Traditional Career Paths
When it comes to career paths, consider the different levels that exist in procurement & these top supply chain management jobs:
Lower Level

Mid-Level

Executive Level

Sample Job Titles

Procurement Analyst
Purchasing Analyst
Purchasing Agent
Buyer

Procurement Manager
Purchasing Manager
Director of Global Procurement
Supplier Development Manager
Category Manager
Commodity Manager

XVP of Procurement
XVP of Sourcing
Chief Procurement Officer

Typical Job Responsibilities/ Tasks

Research & compare products and services from suppliers
Specialize in one specific aspect of the procurement process
Communicate frequently with vendors
Prepare reports on the suppliers and vendors and submit them for review

Choose suppliers and the merchandise or services needed to meet customer needs
Negotiate with vendors
Work out contract terms
Travel to attend industry events or meet with suppliers.
In charge of purchasing the right resources at the right time, in the right quantity, and at the right price

Developing and facilitating efficient procurement strategies
Management and administration of the company's acquisition programs
Oversees the entire procurement department, processes, staff and systems
Establishing communication and relationships with vendors
Procurement Career Paths Differ by Industry and Company Size
It's also critical to remember that procurement roles, responsibilities, and career paths vary across industries and by company size. For instance, a strategic sourcing and procurement director for a large company is going to be a lot different than one with only a small domestic footprint.
From a company size perspective:
Smaller Organizations

Pros:

Typically have a leaner team but broader exposure to the full procurement lifecycle and multiple spend categories on both the direct and indirect side

Likely be in a position to personally make a bigger impact on the success of the company

Cons:

May not have the level of career advancement or resources such as advanced systems, mature processes that you would find in many larger corporations

Larger Organizations:

Pros:

More career paths to choose from within procurement
More opportunities for advancement

Cons:

Common to have a much narrower focus as it relates to spend categories versus smaller companies
Things can also differ from an industry perspective, especially when you compare and contrast manufacturers, retailers, and wholesalers. For example, the responsibilities in Retail are much different than in Manufacturing. Buyer career progressions differ greatly depending on the size of the company. Breaking into a supply chain management career can be done by starting in procurement and strategic sourcing pretty easily.
Retail procurement is commonly referred to as "Merchandising" where the Merchants not only purchase finished goods but also influence decisions. These can relate to things such as:
the product assortment carried by store or region of stores

product placement on store shelves and online retail stores

special promotions that range from new product launches to holiday promotions to end-of-season sales

and more
Procurement professionals in Manufacturing industries are typically segmented by commodities or materials that are used in the production process for a finished good. For example, a large pizza manufacturer could have a Buyer over each primary category used in the pizza production process e.g. sauces, doughs, cheeses, vegetables, proteins, and packaging.
Bear in mind that the field is super dynamic right now, as global sourcing continues to take on an even greater role in the field. Things like "equal opportunity employer committed" are becoming more common across the supply chain talent landscape. It's good to know what this means and how it might impact you.
For your employers out there, the best talent is not going to come from a job board. Don't hesitate to reach out to a specialized supply chain recruiter like SCM Talent Group to help meet that need.
Lastly, if you choose to explore careers within the Indirect side of procurement, you'll find that industry experience isn't as important as it is on the Direct side of procurement. This can be advantageous if you wish to explore different industries throughout your career. 
Conclusion:
Before venturing down your procurement career path, it's important to have a strong understanding of the different areas within procurement and how the career paths can vary.
From different industries to job levels to skills needed, hopefully, you've developed a better understanding of what to consider when evaluating and selecting the right procurement career path for you!