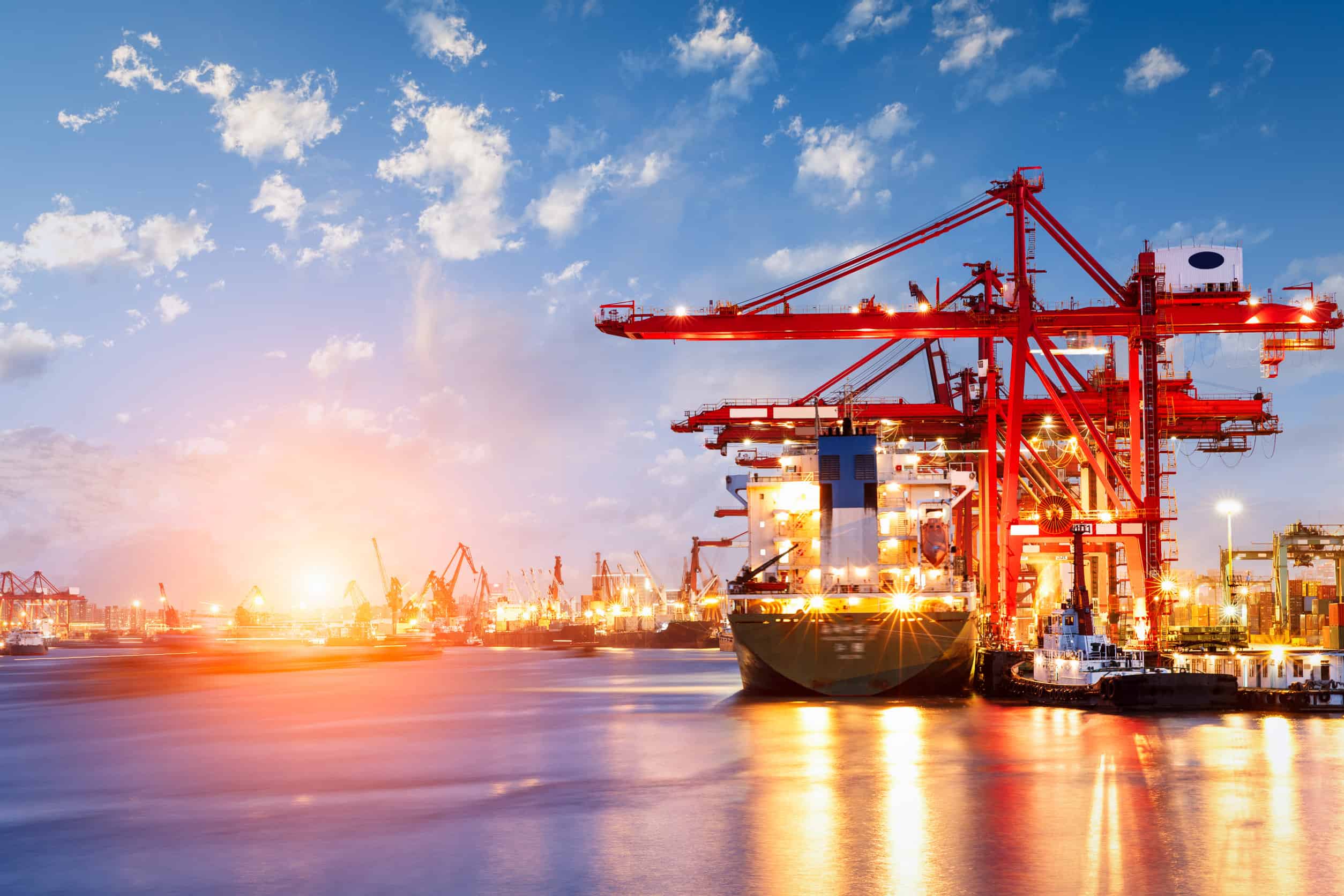 The Hot Supply Chain Management Job Market: How to Take Advantage
This is an exciting time to be involved in the Supply Chain Management Job Market. Supply chain is seeing greater visibility and tremendous growth and with that growth comes job opportunities. With every industry across the globe, we are seeing advances in technology with Industry 4.0, blockchain databases, and artificial intelligence being incorporated into supply chain processes. According to Gartner, the next three to five years will bring an increase in the adoption of digital supply chain technologies as well as more IT-focused roles that supply chain leaders will need to integrate.
These advancements require changing skill requirements for professionals who work in the various areas of supply chain—planning, logistics/distribution, sourcing/procurement, and operations/manufacturing. There will be many ways a person with quantifiable skills, experience, and soft skills can contribute to supply chain.
Why is the Supply Chain Management Job Market Hot?
Not only is technology opening up many new opportunities, but there is also a wide assortment of roles in which to place yourself in supply chain. Very few business areas have as numerous and as diverse job roles. Some common jobs in supply chain are:
Purchasing Agent
Purchasing Manager
Operations
Logistics Analyst
Logistics Manager
Distribution Manager
Supply Chain Manager
The U.S. supply chain is huge with 44 million employees, which accounts for 37% of all jobs in the country. This adds up to a vast expanse of supply chain management job market and the number of jobs from which you can choose. So, how can you take advantage of a "hot" supply chain management job market to either enter it or, if you are currently working in an SC area, move to another role in it? In this article, we lay out actionable steps for you. Here is a step-by-step plan that will help you get to where you want to be in the growing supply chain industry.
Things to Do to Land the Job
There are certain things you can do to posture yourself for a new job in supply chain. Also, take a look at our article on "Managing a Successful Supply Chain Job Search Campaign" for even more information.
Step 1: Understand What You Want to Do
This activity will help you assess what you have done, what you know, the way you operate, and then how you can contribute in a supply chain role. First and foremost, you need to identify the areas of supply chain you are most interested in. Because it is so vast, you will need to gain an understanding of the requirements of different roles. Take a discerning look at your experience, knowledge, skills, likes, and dislikes. Second, make a list of, and rank in terms of importance, the activities you like to do and that give you a sense of fulfillment. Pay close attention to skills you have like tactical thinking, problem-solving, and the ability to ascertain ways to make processes more efficient because these skills are integral in supply chain work.
Then, read as much as you can about different roles in supply chain and the tasks that are part of each job. In most companies supply chain jobs include:
Planning
Strategic procurement
Logistics management
Fork truck operation
Dispatching
Scheduling
Inventory control
Assembly
Processing
Maintenance
Buying
Sourcing
Packaging
Quality control
Inventory management
Space planning
Supplier management
(As a  note, in the 2020 Supply Chain Salary and Career Survey Report from the Association for Supply Chain Management (ASCM), half of the respondents conveyed that their roles involve some sort of "planning" as part of their primary responsibility.)
Finally, see how your personal list matches up with the SC roles. But, most importantly, as you look at what is required for different roles, evaluate your interest level. This will give you a clearer idea of what you want to do.
Step 2: Update Your Resume
Be sure to update your resume so that it highlights the experience and skills that are relative to the supply chain roles you are seeking. If you are responding to a specific job opening, include the experience and/or skills the employer is looking for. Be able to show or demonstrate how you have used the soft skills the role requires. For more information, see our article on "Building Your Supply Chain Resume."
Step 3: Update Your LinkedIn Profile
LinkedIn has become a primary platform for professionals in any industry. Your LinkedIn profile stands out as your brand to other professionals. It should be a more concise and quick-to-absorb version of your resume. Potential employers and recruiters look for you on LinkedIn so your profile needs to reflect your background as well as how you fit with the roles you are seeking. Recruiters turn to LinkedIn to fill current job openings and build a candidate job pool. They will look at your profile to see a combination of skills and experience they may need in the future. For more information, see our podcast on "How to Optimize Your Supply Chain Resume and LinkedIn."
Step 4: Search for Jobs
There are a variety of ways to search for external jobs using many of the job sites available online. Entering relevant keywords for the positions you are looking for, including your desired geographic locations, makes the job search fairly easy. Job board sites such as Indeed, Monster, and CareerBuilder provide avenues to post your resume and set up automatic email notifications so you can stay on top of recently advertised openings in your area of interest. Of course, you can also use the Supply Chain Careers Job Board using the button "Find a Job".
You're going to also want to prepare for interviews so ensuring you're up to date on some of the most common first round interview questions will help you feel better about your search.
Using LinkedIn as a tool in your job search involves more than just updating your profile. LinkedIn also provides a way to network and engage with people in the supply chain industry, as well as connect with recruiters and other professionals through messaging. One of the latest enhancements is a feature that alerts your network that you are open to opportunities. And, you can set job alerts based on your career interests in order to regularly receive email updates.  For more information, view our webinar on "How to Optimize Your Supply Chain Resume and LinkedIn."
Step 5: Keep Internal Jobs on Your Radar
You should always know the positions that are open at your company so you are aware when something in your interest areas is available. Position yourself to be able to compete for the roles you are interested in by making yourself more visible in the company:
Take on important projects
Continue your education
Get certifications
Network with others in the areas you are focusing on
Form a positive relationship with your boss, team members, and HR
Communicate to your manager your interest in working at your company long-term
Create opportunities by identifying problems and proposing ways to solve them
Improve your soft skills such as communication, problem-solving, teamwork, flexibility, integrity, dependability, and self-direction
If you are committed to breaking into SC as a new career, be open to a lateral move
To transition to a role in supply chain, you may need to make a lateral move. Keep your end goal in mind and be open to a move that will put you in a function to get on the course you have plotted for your career, even though it may not be at a higher salary.
When Should You Stay at Your Company (and When Should You Leave It)
It's easy to just give up on your company when you are less than happy or satisfied in your job or with a particular supervisor. However, there are good reasons to stay, especially if there are potential opportunities for you down the road. Some of the most successful professionals, including CEOs, have settled down with a company and helped build it. Staying at the company makes you look attractive for promotion and greater responsibilities. If the company has good management, they are wanting to build a solid foundation with dependable talent. Your ability to stay in this situation puts you in a better position to make a move within the company. When you stick with a company, it shows that you are committed to the larger goals for the organization. If your current position is not sufficiently satisfying (whether it is due to a supervisor, team members, or opportunity overall), you can consider talking with HR about your desire to pursue other opportunities, but focus on your desire to stay with the company and grow with it rather than expressing dissatisfaction with your current role. You can even speak with a current supervisor that you'd like to find other opportunities within the company (again, focus on your desire to pursue new challenges rather than complain about your current situation).
Yet, there are reasons why moving to another company can make sense. If there are no future opportunities, management is poor, and you see no way of making a move to supply chain from where you are currently, you may want to look at other companies. If you don't feel that the company where you are values the skills you bring to the table, you should look for opportunities elsewhere. If you have investigated the possibilities for making a change to supply chain and you don't see the potential at your company, it makes sense to look at leaving.
This is a great time to be pursuing a supply chain career, so whether you stay or whether you go now, prepare yourself for the move up or lateral, then find that next great opportunity. Trends in supply chain management suggest being strategic about making sudden career moves. It's a small world of professionals. Playing your cards right means you can maintain a lucrative career path. Not doing so and being hasty and disrespectful could derail your chances for growth.