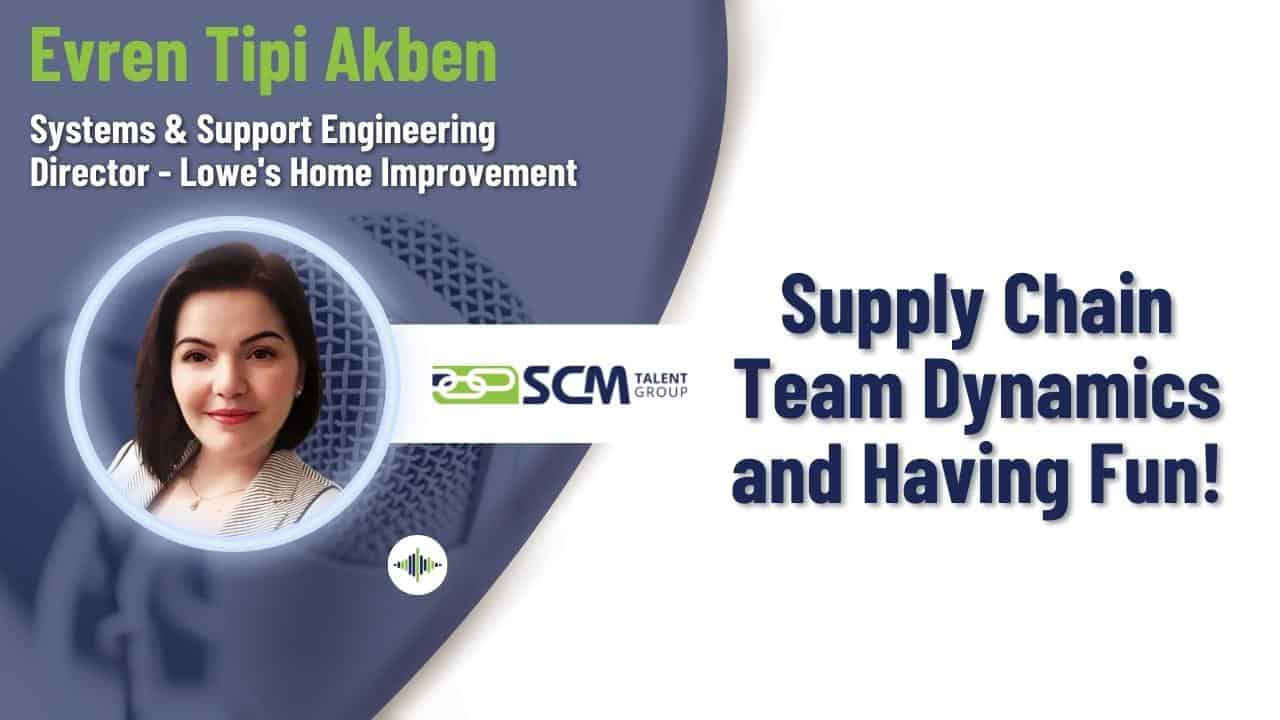 Podcast: Systems Engineering Director – Lowe's Home Improvement
Hosts: Mike Ogle and Rodney Apple
In This Episode:
We are joined by Evren Tipi Akben, Systems and Support Engineering Director at Lowe's Home Improvement. Evren shared her supply chain career journey, starting from bachelors, masters, and Ph.D. degrees in industrial and systems engineering, focused on her love of operations and supply chain, to positions at multiple companies and teaching operations management in a business school. She spoke about mentors vs. sponsors, about diversity, and lessons learned when building and working within great supply chain teams, as she shared her thoughts about team dynamics, where a toxic lemon can affect entire teams, plus making sure you have the attitude to have fun every day along with having a thick skin. She emphasized the values of trust, integrity, dependability, and communication, on top of continuous learning of the latest technical tools, especially unstructured data and project management tools.
Evren Tipi Akben's Bio:
Evren Tipi Akben is a Systems and Support Engineering Director at Lowe's Home Improvement and she owns the Distribution Warehouse Management and Labor Management product roadmaps, maintenance and enhancements of existing products, and new Distribution product implementations on the Business side. Evren has over 15 years of combined Industry and University teaching experience.
Evren started her career at Bosch as a Customer Service and Quality Engineer, she then joined Lowe's and held multiple roles in Demand Planning, Network Optimization, Research, Finance, Program Management Office (PMO), and Engineering-Systems. She also worked for Williams Sonoma Supply Chain as a Supply Chain Solutions Director, Apple as a project manager, and UNC-Charlotte Business School as an adjunct professor.
Evren holds a Bachelor's degree in Industrial Engineering from Bilkent University, Turkey; and Masters and PhD degrees in Industrial and Systems Engineering from North Carolina State University.