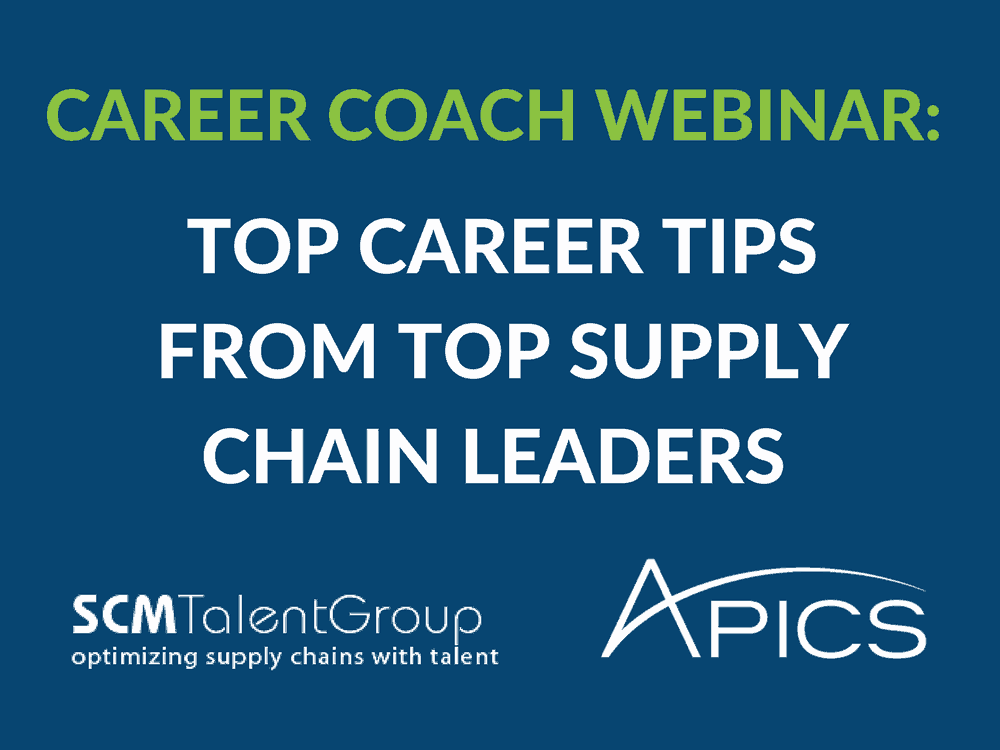 APICS Career Coach Webinar: Top Career Tips from Top Supply Chain Leaders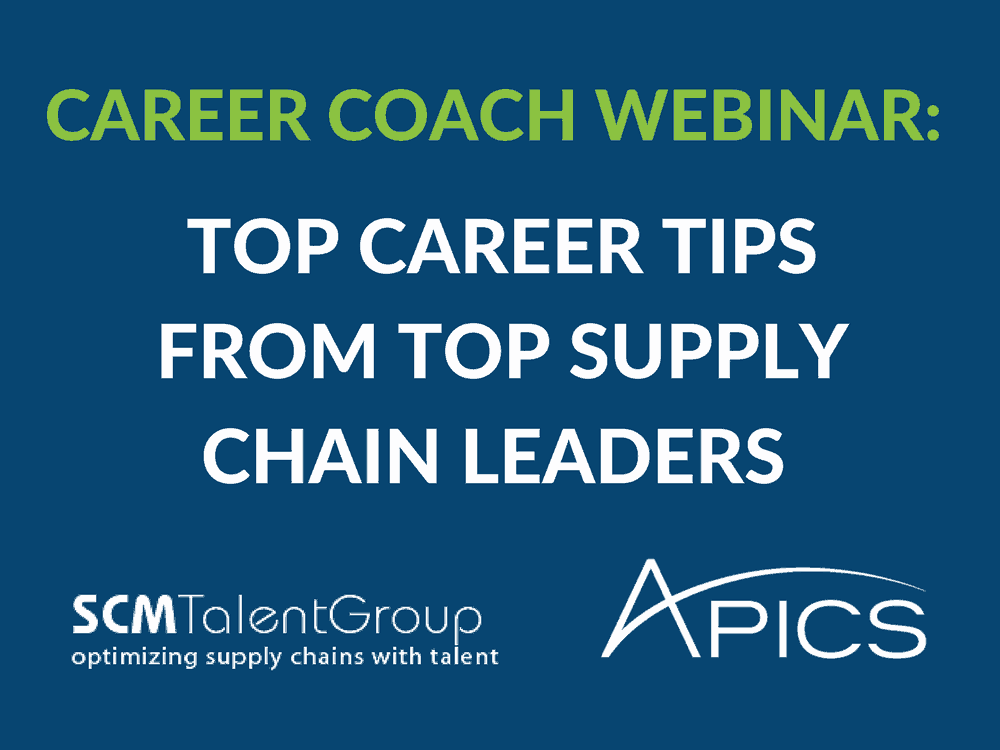 APICS Career Coach Rodney Apple, the Founder and President of SCM Talent Group, presented another webinar with APICS: Top Career Tips from Top Supply Chain Leaders.
Date: Wednesday, August 30th, 2017
Time: 12:00pm-1:00pm CT
In this webinar, you will learn:
Key career advancement tips that top Supply Chain Leaders have used to accelerate their careers
The best advice on what Supply Chain Leaders wish they would have known early on in their careers
Common career mistakes that you should strive to avoid
& More!
In addition, APICS Members can login and replay past webinars and download all of Rodney's white papers. This includes:
"Understanding and Navigating the Various Career Paths in Supply Chain"
"Top Strategies for a Supply Chain Job Search Campaign"
"Discover Hiring Secrets & Recruitment Practices from the Employers Perspective"
"Fast Track Your Supply Chain Career with Mentorship"
"Master the Art of Networking"
"Optimizing Your Supply Chain Resume & LinkedIn Profile"
"How to Accelerate Your Career in Supply Chain"
"How to Develop & Execute a Winning Job Search Strategy"
"How to Master the Art of Job Interviewing"
"How to Evaluate & Negotiate a Job Offer"
Not an APICS member, but interested in joining? Click here for more information.
Meet Rodney Apple: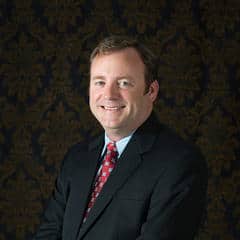 Rodney Apple is the president and founder of SCM Talent Group, a national executive supply chain recruiting and executive search firm, and the current APICS Career Coach.  Prior to founding SCM Talent Group, Rodney worked for nearly 10 years at The Coca-Cola Company's and The Home Depot's corporate headquarters, where he led professional and executive recruiting for their global supply chain organizations. He has personally filled over 1,000 supply chain positions across corporate recruiting and executive search environments throughout the United States.