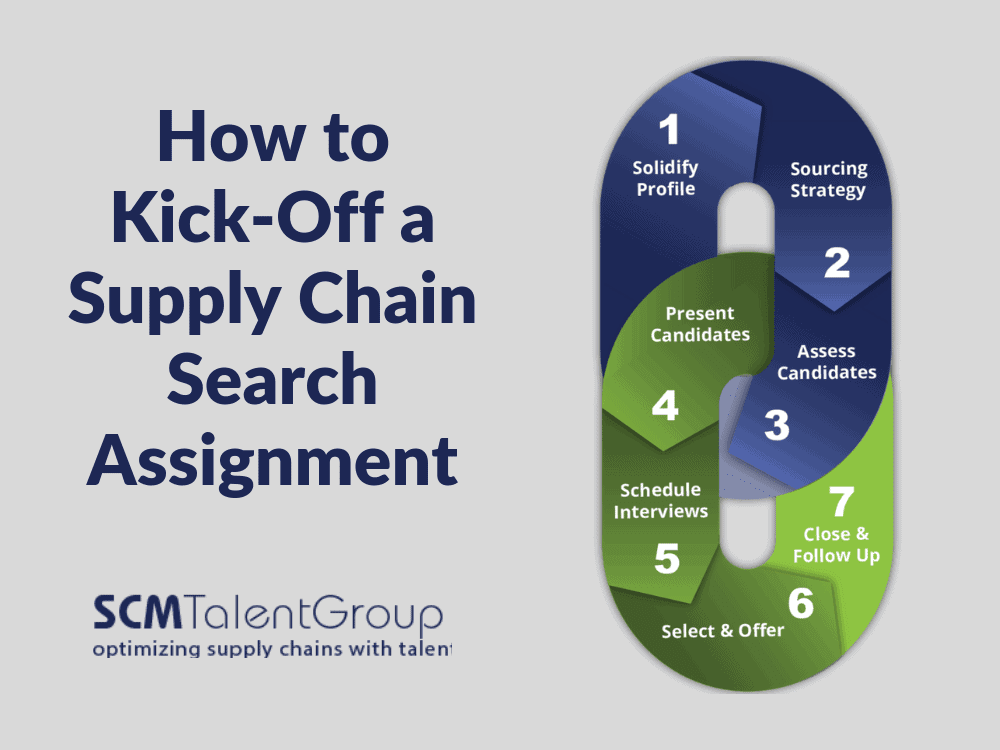 How to Kick Off a Supply Chain Search Assignment
What is the best process for kicking off a supply chain search assignment?
Are you questioning if you've engaged with the right recruiting firm to fill critical supply chain hiring needs at your company? 
If your recruiting partner primarily focuses on the job description and fails to inquire about other key aspects of your business, especially the make-up of your unique supply chain, you could be setting yourself up for failure. 
To help you get there, we're going to dive into SCM Talent Groups' kickoff AKA intake process to provide insight on how to develop a highly accurate search profile that can be used to:
identify the right talent in the right companies to poach talent from

effectively market and sell the opportunity to the top echelon of candidates

thoroughly assess candidates on the right criteria to ensure they meet or exceed your expectations
So what makes SCM Talent Group so successful in their recruiting process versus other search firms? It starts by collecting the right information during the initial intake call with our clients. 
Through gathering the right information on the front end, we are able to develop a holistic search profile that goes way beyond the job description and list of skills, experience, and qualifications.

We rely heavily on the knowledge base gained through recruiting in the supply chain space for 2 decades, across most major industries, in order to develop a solid understanding of our client's unique supply chain. Sure, the job qualifications are very important, but it's equally as important to gain a thorough understanding of one's business model, the supply chain organization in terms of size, scope and complexity, and the key deliverables/objectives that the role needs to achieve for success.

When you engage SCM Talent Group, know that we're going to be very thorough when kicking off a supply chain search, with the goal of getting it right the first time around and mitigating having to go back to the drawing board.
We will cover the following information on every intake call to gain a solid understanding of the following:  
Company & culture overview 

Unique value proposition

Supply chain structure and operations footprint

Organization and reporting structure 

Key deliverables and objectives

Core competencies and qualifications

Interviewing process

Compensation package

And MUCH more!
Once the supply chain search profile is developed, we have a brainstorming session to develop the sourcing strategy, align on how we'll partner and update our clients as we move forward, then we're off to the races with direct sourcing candidates that align with the search profile. 
While finding candidates that meet the required and desired job qualifications is critical, it's equally important to identify candidates that have demonstrated accomplishments that align with your top expectations for the role, and within a similar supply chain as it relates to size, scope, and complexity. You can see just how we do it below: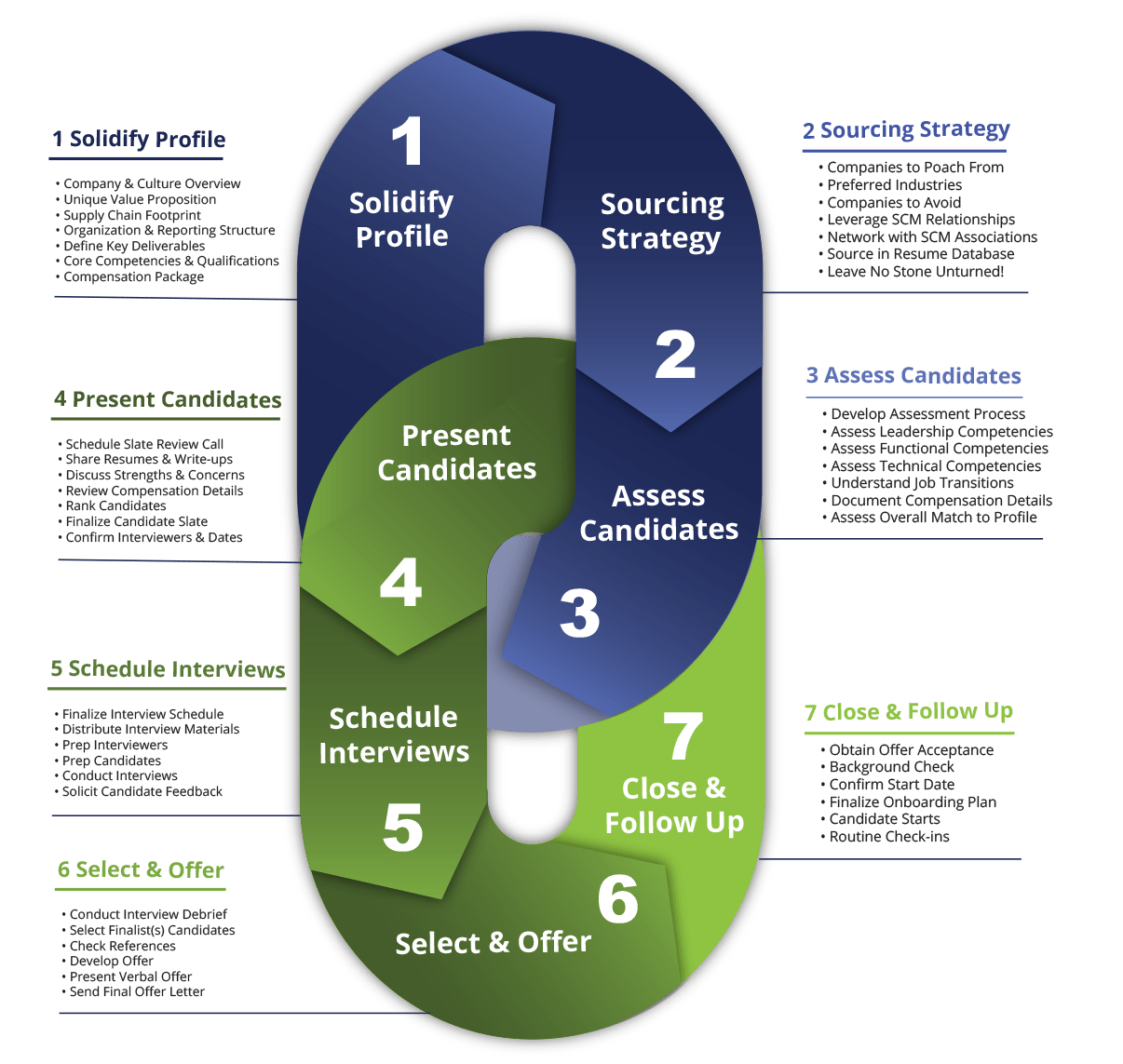 Most recruiting firms focus solely on the role details in order to find the best candidate for openings. It's important to work with a trustworthy partner that truly understands all aspects of the supply chain discipline and takes the proper time to thoroughly assess candidates before presenting them to you.
Take a deeper look at our unique recruiting process below, and if you're looking for a partner in helping find candidates that meet or exceed expectations, contact us today!