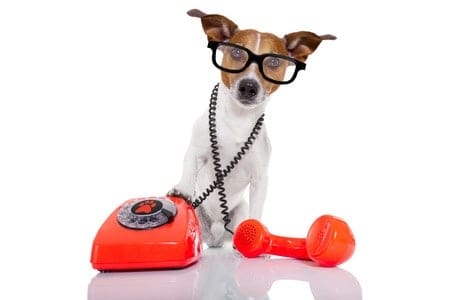 7 Tips to Ace Your Next Phone Interview
Time and time again, candidates underestimate the importance of the initial phone interview and choose to "wing it" instead of taking ample time to prepare in advance.
While phone interviews are more informal than face-to-face interviews, it's the critical first step in determining if you move onto the next round. This is the first impression that you leave with the employer, so you want to make sure that you shine!
Here are our top supply chain phone interview tips that can increase your odds of moving forward to the next stage of the hiring process:
Give Yourself Time to Prepare
Try to avoid allowing a recruiter or hiring manager to pressure you into conducting a phone interview on the spot, which could put you at a disadvantage compared to other candidates. Instead, schedule the call a day or two out, giving yourself ample time to prepare.
Research Company and Interviewer(s)
Prior to the phone interview, you must first research the company and be fully prepared to answer the questions "What do you know about our company?" and "Why do you want to work here?"
Review the company website and look for information about their history, products and services, mission statement, values and vision, culture and financial performance. Be sure to review the interviewer's LinkedIn profile and run a Google search on the individual so you'll understand your audience and can match your communication style to his or her background and job level. If you identify something that you have in common with the interviewer, leverage this to help establish rapport at the beginning of the phone interview.
Get Organized
Have these items in front of you for the duration of the call:
Job description – highlight the top objectives, job requirements and core responsibilities
List of Accomplishments – jot down a few accomplishments that closely align with the top objectives, job requirements and core responsibilities
Your resume (be sure to have this optimized to reference the job you are interviewing for)
List of prepared questions to ask the interviewer
Paper and pen for note taking
Glass of water
When it comes to discussing your professional accomplishments, be prepared to outline the situation (e.g. project, problem, etc.), your actions, and the result or outcome. Aim to quantify results with numbers, metrics, percentages or dollar amounts for each accomplishment as this helps to convey the real value you delivered to your employer and can set you apart from the competition.
Eliminate Distractions
To mitigate interruptions, find a quiet environment free of excess background noise (like TV/radio, kids, or barking dogs). Don't smoke, chew gum, eat, or drink during the conversation either. It's best to avoid phone interviewing from your car but if you have no other options, try to find a safe and quiet place to pull over for the duration of your call. Better safe than sorry!
Smile & Stay Energized
Put a mirror in front of you while talking on the phone. When you see yourself smiling, your positive attitude shines through even over the telephone. Studies show that 84% of the message over the phone comes from tone of voice, so a smiling tone can go a long way when you can't use non-verbal forms of communication, such as gestures or facial expressions to express interest. Try standing up, pacing, or using your hands as this can do wonders for boosting your energy and confidence levels.
Another thing to remember is to not talk too fast, which is common when you get nervous. Take deep breaths in between questions and be sure to pause in between sentences.
Can You Hear Me Now?
Landlines give the best phone clarity, but if you must use a cell phone, make sure it is fully charged and you are in a good reception area. Turn off your call-waiting feature, either by pressing *70 on your telephone or by referencing your phone company's calling features.
The last thing you need during a phone interview is for the call to drop or for the interviewer to not be able to hear you. If you're worried about your connection, try calling a friend or family member and see if there are any issues.
Successfully Close and Determine Next Steps
As you get towards the end of your supply chain phone interview, aim to answer your most important questions and be sure to find out what the next step would entail and when you should expect to hear back from the employer. Be sure to send an email thank you note to the interviewer after your call, thanking them for their time and to reiterate your interest in the opportunity. You can also use this message to share any pertinent information on your background that you may not have had the chance to discuss over the phone.
We encourage you to check out our interview tips for more on what to do before, during and after an interview as well!