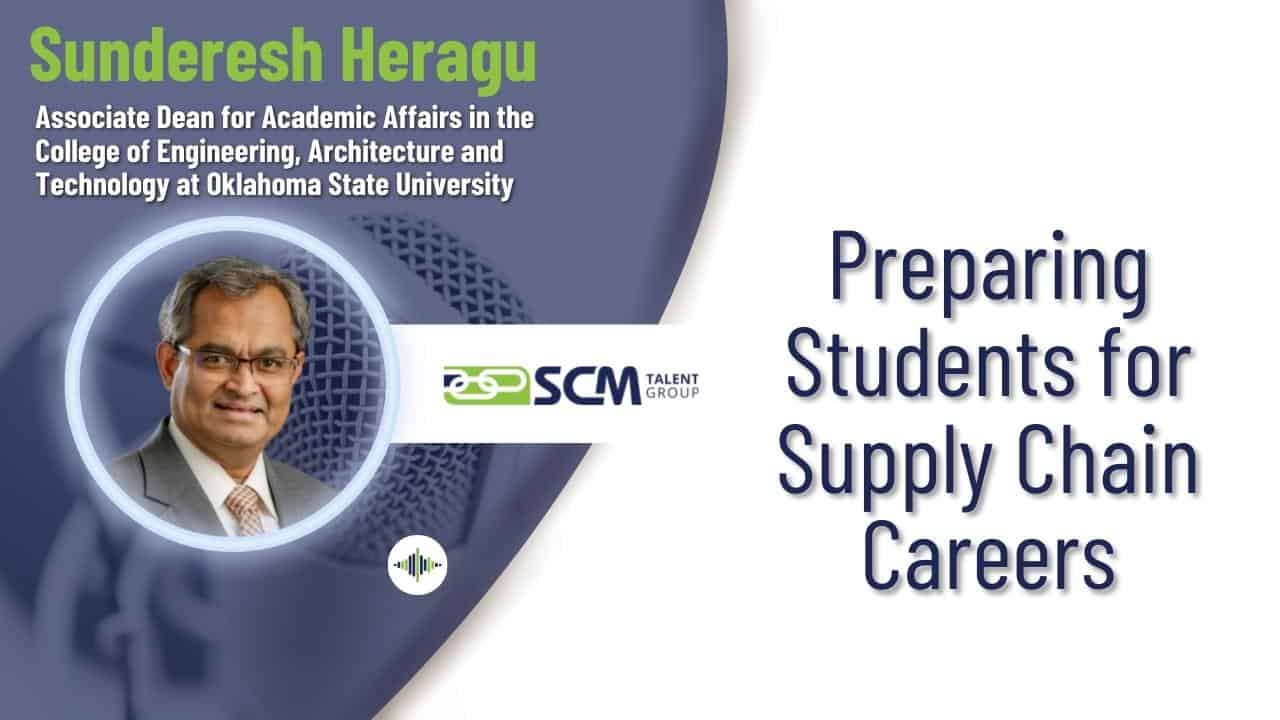 Podcast: Preparing Students for Supply Chain Careers – with Sunderesh Heragu, Associate Dean for Academic Affairs at OSU
Hosts: Chris Gaffney and Mike Ogle
In This Episode:
We speak with Dr. Sunderesh Heragu, chair of the School of Industrial Engineering and Management at Oklahoma State University. Sunderesh first shares his own supply chain career journey, then provides his thoughts about how students of industrial and systems engineering are being prepared for supply chain careers. He sees a strong role for companies to become involved in advisory boards to influence ever-changing curricula, while still giving students solid foundational skills. He emphasizes the need for students and supply chain professionals to be more comfortable with data analytics to make faster and better decisions. He closes with his advice about developing goals, feeding your passion, and striving to be a continuous learner.
Who is Sunderesh Heragu?
Sunderesh Heragu is Associate Dean for Academic Affairs in the College of Engineering, Architecture and Technology at Oklahoma State University, where he is a Regents Professor and holds the Donald and Cathey Humphreys Chair. He previously served at the University of Louisville, Rensselaer Polytechnic Institute, and the State University of New York, Plattsburgh.
He is author of the 5th edition of the textbook, Facilities Design, and has authored or co-authored over two hundred articles. He has served as Principal investigator or co-investigator on research projects totaling over $27 million. Dr. Heragu is a Fellow of the Institute of Industrial and Systems Engineers (IISE) and Society of Manufacturing Engineers (SME). He also received the Reed-Apple Lifetime Achievement Award from the Material Handling Institute.