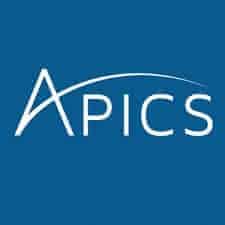 APICS Career Coach Webinar: How to Evaluate and Negotiate a Job Offer
Our leader, Rodney Apple, who also serves as the APICS Career Coach, will be presenting another webinar for APICS members on Wednesday, December 17th from 1pm – 2pm CST.
His newest white paper and webinar are titled "How to Evaluate and Negotiate a Job Offer" and will teach job seekers how employers calculate job offers and provide advice to help candidates improve their offer evaluation and negotiation skills.
APICS members that are interested in participating in this webinar can click here to register. The white paper will be released in early January.
If you can't make the webinar you can always access a replay of it any time after December 18th via the APICS website at www.apics.org/careercoach.
In addition, you can replay past webinars and download all of Rodney's white papers via the same link above (previous topics are "How to Master the Art of Job Interviewing" and "How to Develop and Execute a Winning Job Search Strategy").
Below are the key talking points that Rodney will cover in the "How to Evaluate and Negotiate a Job Offer" white paper and webinar:
Compensation Basics
Understanding how Employers Calculate Starting Salary
Addressing Questions about Current and Desired Salary
Evaluating the Job Offer
Negotiate a Job Offer
Offer Negotiation Dos and Don'ts
Counteroffers
If you are not a member of APICS and have interest in learning more about membership benefits and how to join, please click here for more information.