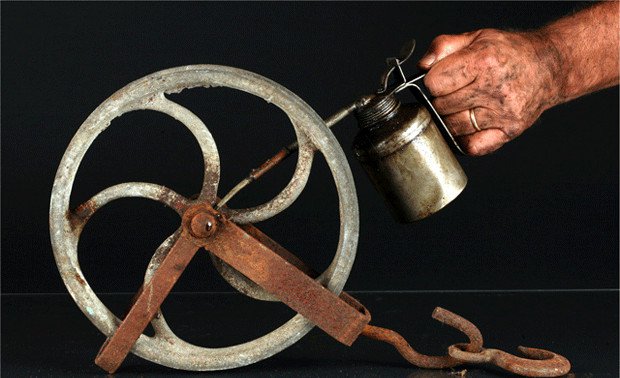 Right-Size Your Supply Chain Recruiting Team
Struggling to hire and retain supply chain talent? Be sure to check out SCM Talent Group's 10 part blog series that covers the top strategies employers can implement to improve their ability to hire and retain supply chain talent.
Having worked on the corporate side of supply chain recruiting for half of my 23-year career in recruitment, which includes leading supply chain recruitment for major corporations such as The Home Depot, Kimberly-Clark, The Coca-Cola Company and Cummins, I have seen my fair share of supply chain recruiting team's talent acquisition programs that have ranged from good to great to poor.
The most successful employers understand how to right-size their talent acquisition departments to allow for a proactive recruiting function versus a reactive, "the squeaky wheel gets the grease" function.
They also view their recruiting departments as a strategic, value-added function and invest ample resources into optimizing their recruiting teams, processes, and systems in efforts to attract, source and hire top supply chain talent.
On the other hand, inefficient employers view their recruiting departments as a transactional, paper-pushing organization where the top source of candidates is typically yielded from job postings, mostly active candidates, versus direct sourcing passive candidates. This is akin to fishing from a small pond for talent versus the ocean, which typically leads to less than desirable results. 
What Makes Hiring in Supply Chain Difficult?
Hiring in supply chain is much different and typically more complex than other corporate functions. This is due to the diversity of functions, departments, job titles, jobs levels and job locations that commonly exist across within corporate offices and operations, such as factories, distribution centers, and other operations.
Other factors that have increased the level of difficulty and complexity in recent years can be attributed to rapid advancements in supply chain technologies, globalization, and a major supply chain talent shortage.
The Importance of a Strong Talent Acquisition Department
I've seen many employers make the mistake of understaffing and under-resourcing their talent acquisition departments, especially on the supply chain side. This "do more with less" approach that many corporations deploy is a driver of poor performance that leads to negative candidate experiences, and ultimately forces the business to suffer when they can't fill their job vacancies in a timely manner.  
Employers that treat their recruiting departments like a "red-headed stepchild" are putting their supply chains and businesses at risk, seeing that supply chain is a key contributor to value creation for most businesses. You just can't afford to take this kind of risk in today's ever-changing business world, especially with the tightening labor market in supply chain and low unemployment rates that exist in most industries.
Aligning the Right Tasks with the Right People
When it comes to right-sizing your recruiting team, it's critical to align the right tasks with the right people to enable success. For example, a very common mistake employers make is having their recruiters handle administrative tasks such as interview scheduling, escorting candidates to interviews, offer letter development, and background check administration.
The more administrative work that you assign to your recruiters, the less time they have to spend on sourcing and making contact with top supply chain candidates. Don't you want your recruiters spending most of their time on finding the very best talent for your organization instead of performing administrative tasks?
Allocating these administrative tasks to an administrative assistant or staffing coordinator will free up time for your recruiters to focus on more value-added work, such as direct sourcing and pipeline development. Focusing on direct sourcing talent instead of relying on a "post & pray" recruitment strategy is critical for success, especially in a tightening labor market and with major shortages of talent within the supply chain discipline.
Always Have Contingency Recruitment Resources in Place
It's imperative to not only have the right recruitment resources in place internally but also to have ample contingency resources to handle spikes in hiring or turnover within your recruiting department. This can vary from having access to independent or hourly recruiters to supplement your full-time team or a list of pre-approved supply chain recruiting agencies in place to help with your most difficult and critical hiring needs.
If you need to outsource recruiting efforts to a search firm, look for sourcers and recruiters with deep supply chain recruiting experience as they'll understand the complexities, will know how to property assess candidates, and can leverage their supply chain contacts and relationships to expedite hiring for your organization.
When an organization focuses on developing their recruiting team, the quality and quantity of hires will improve as well as the ability to grow your organization.
Part 1: 6 Tips for Establishing a Supply Chain Mentorship Program
Part 2: 7 Creative Ways to Find Supply Chain Talent
Part 3: Streamline Your Supply Chain Hiring Process
Part 4: Right-size Your Supply Chain Recruiting Team 
Part 5: Forecast Your Supply Chain Talent Needs Through a Workforce Planning Study
Part 6: Turn Your Supply Chain Organization into Talent Scouts
Part 7: Advance Your Top Talent Through a Supply Chain Leadership Development Program
Part 8: Key Steps for Developing a Supply Chain Employer Branding Strategy
Part 9: Six Steps to Build an Employee Referral Program For Your Supply Chain Organization
Part 10: Improve Supply Chain Hiring Through Creative Sourcing Strategies & Recruitment Tools